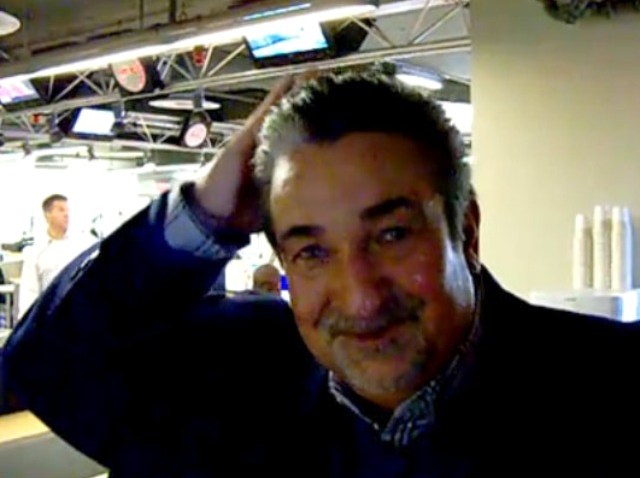 Back in November -- after John Wall famously performed the Dougie during pregame intros -- Ted Leonsis pledged the following: "When we have a total paid sellout [game] this season, I will do the 'Dougie' - I promise."

And he kept promising. Five days later he told WTOP: "It kind of went viral, and so now I guess I have to live up to my promise. So if we do sell out a game -- we haven't come close yet -- but if we sell out a game, I will live up to my commitment and do the Dougie."

Well, we're still waiting. What were you all, the general public, thinking? Didn't you buy your tickets like you were told?

Poor, sad Ted Leonsis is also still waiting. He's waited so long that now he's having second thoughts.
"The Dougie has jumped the shark," Leonsis blogged this morning. "Regis is doing it. Justin Bieber is doing it. I need to find a new 'act.' I want to have fun but don't want to be passé."
This brings us to the inevitable list of dances more passé than the Dougie:
The Foxtrot
Pants on the Ground
The Stanky Legg
John Travolta in "Saturday Night Fever"
The Locomotion
The Hokey-Pokey
The Macarena
The Chicken Dance
Sharks vs. Jets
Really, if Ted takes away the Dougie, what do we even have left?
---
Let's Go Around Town: Keep up with what's happening in the D.C. area anytime, anywhere. Follow us on Twitter and Facebook. Sign up for our e-mail newsletters and find out What You're Doing Tonight with texts delivered right to your mobile phone -- just text DCTONIGHT to 622339 to sign up. (Message and data rates may apply.) Don't forget our iPhone app!