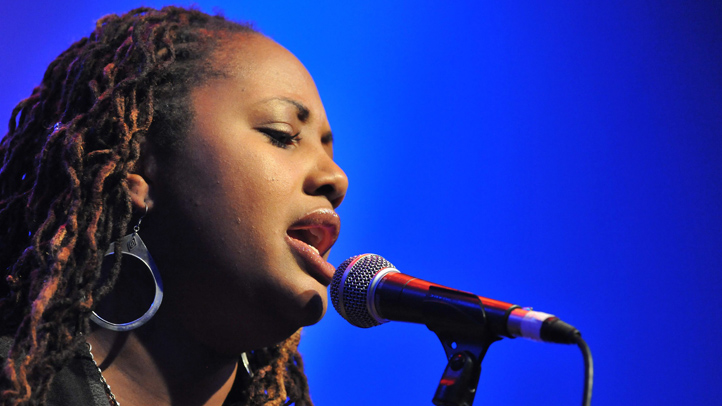 Soul singer LaLah Hathaway hit D.C. this week to promote her new album, "Where It All Begins." The award-winning artist chatted exclusively with Niteside on the new album, expectations and why she never wants to stop making music.

You've stated that your new album, "Where it All Begins," actually is a new beginning for you. Why?

Creating the record has been a really sublime experience for me because I was able to do exactly what I wanted to do. I knew I wanted to make a start-to-finish album without any label suggestions or A&R. This album was so wonderful to make that it felt like my first one.

The album cover is so unique; was it your concept?

The artwork was actually the concept of a fan named Chris Harod. He's an artist out of Dallas, Texas. He presented me with some really cool artwork at a show. He had these vinyl albums that he had sketched beautiful art into. I'm really interested in art . A lot of people don't understand that the total expression is the art of what you're doing. To really include this art with the record made me really happy.

Your last album was nominated for a Grammy. Did you feel any pressure when making this album to make it better than the last?

None at all. I've never had that feeling about any of my records. They are all really the same record to me, but independent of each other.
Speaking of pressure, do you ever feel any pressure to go mainstream in an industry where sex sells?

I've never felt that way. I can't help but wonder when everything became so mutually exclusive. I think you can still be classy and sexy at the same time. We're not one-dimensional or two-dimensional as humans. People have so many different facets to them and you can be so many things at the same time.

What makes "Where It All Begins" stand out from everything else you've done?

Time. This record is a really well-rounded record. People heard the good time I'm having on the record. They can hear I'm going to work every day trying to be extraordinary, trying to be great.

What's the one thing you want fans to take away from this album?

I want them to want to see it performed live. I want it to be one of those type of albums that you can't live without. You know how you just have some music that automatically makes you happy? I hope this album can be that for my fans.

You've been in the music industry for 20 years and have accomplished so much. Is there anything else you would love to accomplish?

I would love to make a live record, a soundtrack for a movie, a Christmas record, jazz record; there are so many things. The great thing about music is that you could do it every day, 24 hours a day and it'll never stop. I don't want to stop making music; I love it that much.