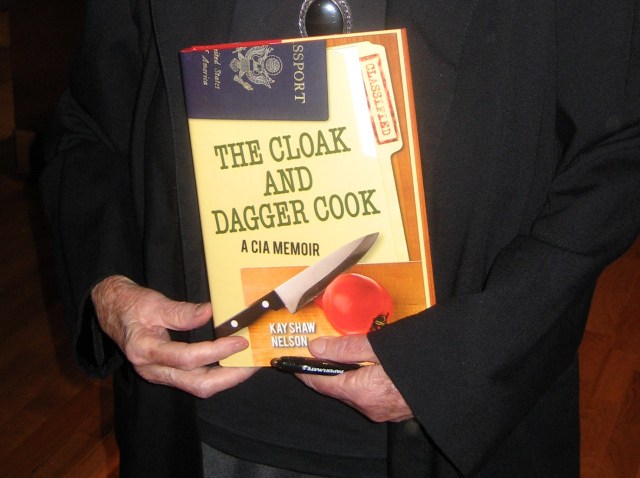 Spies and spices naturally come together at Zola Wine and Kitchen, but Tuesday's intimate discussion with former CIA operative Kay Shaw Nelson involved some delicious dish from the "Cloak and Dagger Cook."
"I tried to make [the book] interesting ... and combine the travel and spying, despite the fact that I had to cut out some of the spy stories," Shaw said while sharing some recipes she picked up in her travels around the globe.
As she opened up about her life with the then newly established Central Intelligence Agency, the author explained how a cover helped to refine her interest in the only safe topic she could always cook up: food.
"The life of a CIA operative requires secrecy at all times," Shaw said. "But food makes for harmless conversation. ... Good food and good drink go hand in hand with the spying business."