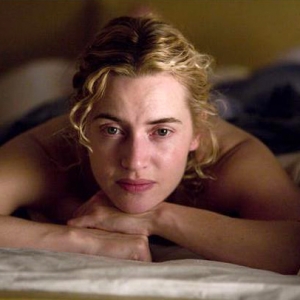 Halle Berry has publicly admitted to admiring fellow actress Kate Winslet's ability to disrobe onscreen again and again, and again, but it appears that all that nudity may be coming to an end.
"I think I won't do it again: a) I can't keep getting away with it, and b) I don't want to become 'that actress who always gets her kit off, '" Kate told Time magazine.
VIEW THE PHOTOS: 2009 Academy Award Nominees
In fact, in the interview, Kate, a Best Actress nominee for "The Reader" at the Oscars, admitted she might not even be seen at all on the big screen in the coming months. She told the magazine she has not yet signed on to an acting job.
"I know how long it's going to be before I feel, O.K., I really have to know what I'm doing next, or I'll freak out!" she quickly added. "I know myself, and it's only a matter of time."
VIEW THE PHOTOS: See Acting Powerhouse Kate Winslet Looking Gorgeous On The Red Carpet
After winning two Golden Globes – for Best Actress and Best Supporting Actress – and a Best Supporting actress at the SAG Awards, Kate is heading into the Oscars as a favorite. And, she admitted, that while she comes from solid stock – she was raised in the commuter town of Reading, England, she had a serious moment where her nerves recently caught up with her.
"I come from a long line of real cart horses," Kate said. "Very stoic, insides-made-of-iron people. So I can take any s*** you can fling at me. I can cope with any workload. I can deal with lack of sleep. I can multitask like you've no idea. But two weeks ago, I actually had a panic attack… My first one. I didn't know what it was! It was a little like when your water [breaks], and you think, Did I just pee a bit, or is this it? I called my sister and said, 'I can't breathe, and I feel like I've got a brick on my chest and I'm seeing funny, and it sounds like everyone's talking to me in Hebrew.' She said, 'Yeah, that's a panic attack.'"
Related Content from AccessHollywood.com:
VIEW THE PHOTOS: The Brit Pack
PLAY IT NOW: Access Archives: Kate Winslet Talks 'Titanic' (1997)
PLAY IT NOW: Kate Winslet Talks 'The Reader'

MORE ACCESS ON THESE TOPICS: Kate Winslet - Memorable Moments - Red Carpet - Oscars - Brits

Copyright NBCAH - Access Hollywood