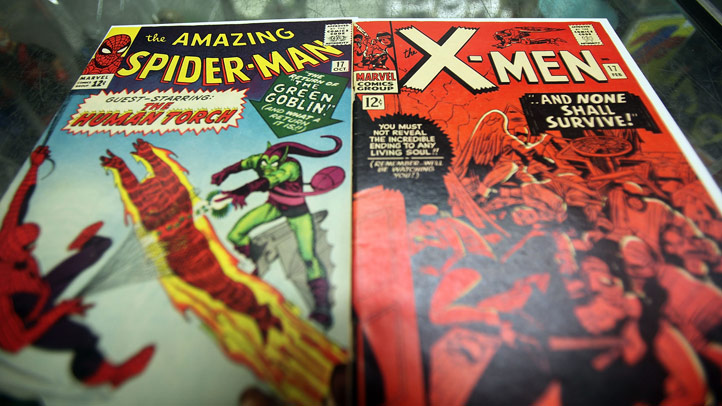 National Free Comic Book Day is Saturday, May 7, and nobody cares how old you think you are.
Comic book shops across the country hand out, well, free comic books, to anyone who steps through their doors that day.
In the District, the force is especially strong with this one.

Fantom Comics (Union Station) will be handing out 39 different free comic book titles and free Heroclix figurines to visitors from 10 a.m. to 9 p.m. The shop is also holding sales on hard covers for as low as $6, and many comic books are priced at $1.
Since Saturday is also National Train Day, and Fantom is located in the train station, you can aim for a two-in-one here. Gladys Knight is hosting that event from 11 a.m. to 4 p.m.; check out an Amtrak High Speed Rail display, K-9 Unit demos and more.

Other shops participating in Free Comic Book Day include:

Alliance Comics
8317 Fenton St., Silver Spring, Md.

Big Planet Comics
3145 Dumbarton St. N.W.
and 4908 Fairmont Ave., Bethesda , Md.

Hole in the Wall Books
905 W. Broad St., Falls Church, Va.

Victory Comics Group, Inc.
586 S. Washington St., Falls Church, Va.
---
Check Out the Scene: Keep up with what's happening in the D.C. area anytime, anywhere. Follow us on Twitter and Facebook. Sign up for our e-mail newsletters. Don't forget our iPhone app!