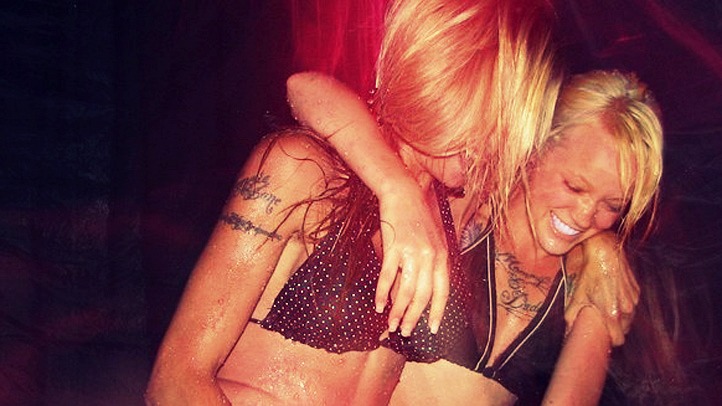 Ever bragged about taking someone down in Jell-O wrestling? ...OK, have you at least seen bikini-clad women Jell-O wrestling in person? Never? Well, it's time to change that.

The city's oldest lesbian bar, Phase 1 (525 8th St. S.E.), is hosting a Jell-O wrestling competition this Wednesday, June 8. Indeed, this annual affair -- in honor of Capital Pride Week -- will offer a couple of male competitions as well.

More than 250 people are expected to turn up for a night of "booze and Jell-O and ridiculousness," said Phase 1 manager Angela Lombardi.

Fifty gallons of a special kind of Jell-O that's "way less sticky and easier to clean up," Lombardi said, will be delicately oozed into a giant inflatable tub. "We've been doing this for five years," she said. "We've got it down to an art form."

For would-be contenders, it's as easy as showing up with a friend, roommate or girlfriend and signing a waiver at the front door. If you're solo, not to worry, because you'll be matched with an audience member of a similar build "to keep it even and make sure no one gets hurt," Lombardi said.

There will be three 45-second matches, and the winner of each match is decided based on the volume of audience applause.

And if you don't want to wrestle, you can watch from the sidelines. Lombardi does warn though that Jell-O gets thrown out into the crowd and "it kind of gets messy fast." If you're treating to stay neat (sigh, where's your sense of adventure?), you can watch via screens set up throughout the bar.

Doors open at 9 p.m. and the wrestling begins at 9:30 p.m. There is a $10 cover charge, with proceeds going to Capital Pride.
---
Check Out the Scene: Keep up with what's happening in the D.C. area anytime, anywhere. Follow us on Twitter and Facebook, sign up for our e-mail newsletters, download our iPhone app or join our Flickr group.