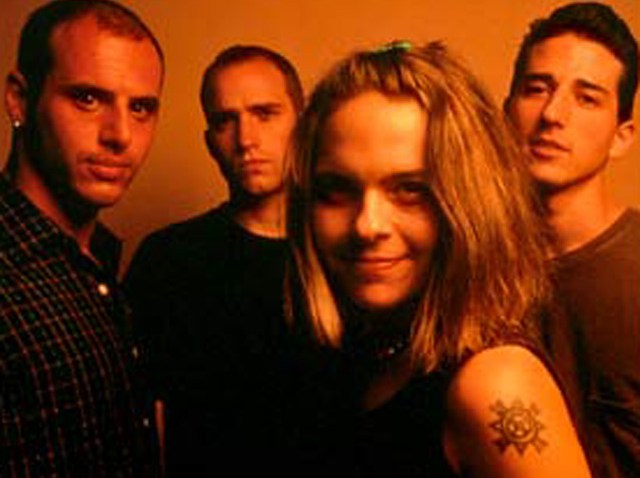 Legendary D.C. premo post-punks Jawbox pubbed the DeSoto Records re-release of their major label debut, the brilliant "For Your Own Special Sweetheart," on "Late Night With Jimmy Fallon" Tuesday night.
"Sweetheart," their 1994 release for Atlantic, was as remarkable for the music as it was for the phenomenon of a band actually jumping to a major off Dischord Records, which released the band's first two LPs. But the group maintained creative control and scored a winner, easily one of the Top 10 albums ever to come from a D.C. artist.
Frontman J. Robbins donned a "Fight SMA" T-shirt on "Late Night" for his son, Callum, who has spinal muscular atrophy.
On the show, performing together for the first time since 1997, they played "Sweetheart's" tough-jangle "Savory," about the objectification of women:
They also dropped a couple Internet-only cuts, "Sweetheart's" lead track, "FF=66:"
and "68," originally released on the "Savory" EP and now included on the "Sweetheart" reissue:
There is no word on an actual reunion tour or even any shows in D.C. or Baltimore, but as great as these songs sound here, I can't imagine the band wouldn't at least play some shows here and/or in Baltimore.