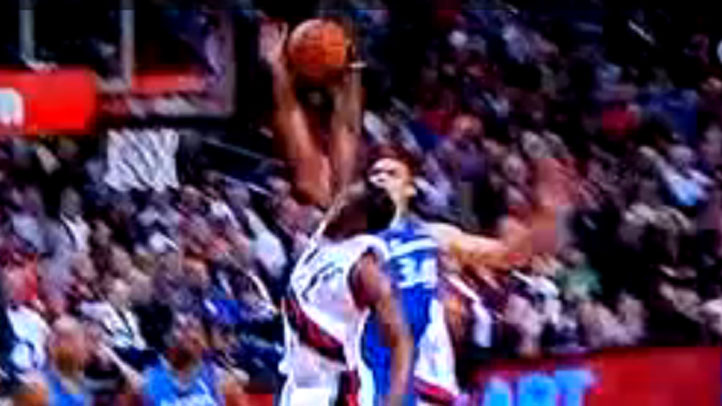 It still boggle us how the Wizards can lose by such staggering deficits, yet produce some of the most amazing highlight videos.
JaVale McGee has done it again. In the midst of what would turn out to be a 35 point loss to the Blazers, JaVale had, quite possibly, the sickest block of the year.
This remix by Truth About It is also pretty great.The guy in the background just might be JaVale's new stalker.
via DC Sports Bog
Questions, comments or tips? Email Sarah at sarahskogod@gmail.com. You can also follow her on Twitter (@sarahschorno).