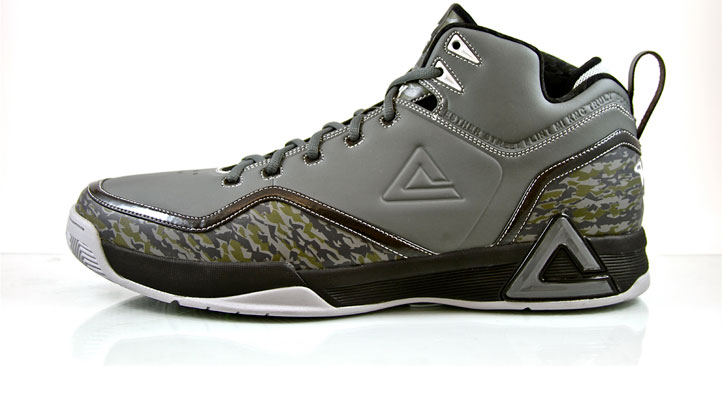 This week the Wizards' JaVale McGee tweeted a video that Peak Shoes took of his reaction to the custom-designed footwear they created for him.
As we watched the video, we noticed something different about his signature shoe, the "Commander in Chiefs." We looked closer at and saw something embossed into them: "Esther Street MI KMC Truly Blessed."

When JaVale met with Peak Shoes to discuss the kicks that would be unveiled at the dunk contest, he had one request: those words had to be a part of the design.

"They were a combination of his parent's initials and the street he grew up on," explained Peak Creative Director Josh Su. "Each word on the shoe has a special meaning to JaVale."

JaVale's basketball pedigree is certainly something to be proud of. His father, George Montgomery, was a second-round draft pick for the Portland Trailblazers, and his mother, Pamela McGee, was a WNBA star.

"Family is something that is very important to me," JaVale told us. "I owe a great deal of my success to my family, so I keep a constant reminder of them and where I came from with me on my shoes."

The gray footwear with the camo accents and salute logo are named after his signature post-dunk salutes and have been on his feet since their unveiling.
While it's not uncommon for players to have a hand in their shoe design, this sort of humble tribute is especially characteristic of JaVale. He used the words "Truly Blessed" to show how fortunate he feels "to be able to play in the NBA and be a successful player in the league."
Hopefully that attitude is contagious.
Questions, comments or tips? Email Sarah at sarahskogod@gmail.com. You can also follow her on Twitter (@sarahschorno).