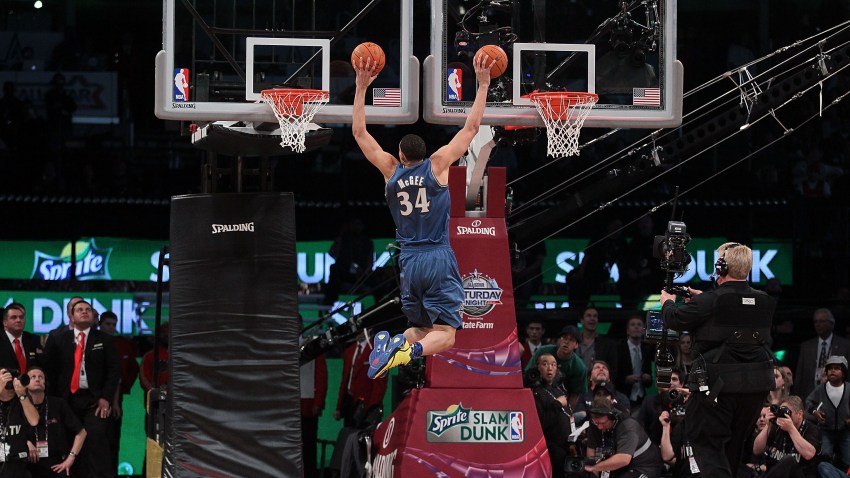 Everyone knows that JaVale McGee loves to block.
He gets teased about it by his teammates and clearly he has a sense of humor about it.
Before leaving for All Star weekend to compete in the dunk contest, he shared this video via his Twitter feed.
It's fun to JaVale come out of his shell a bit and start taking on a more public role with the team. His performance in the dunk contest has raised his national profile.
With Gilbert Arenas gone, could JaVale join John Wall as the new face of the Wizards?