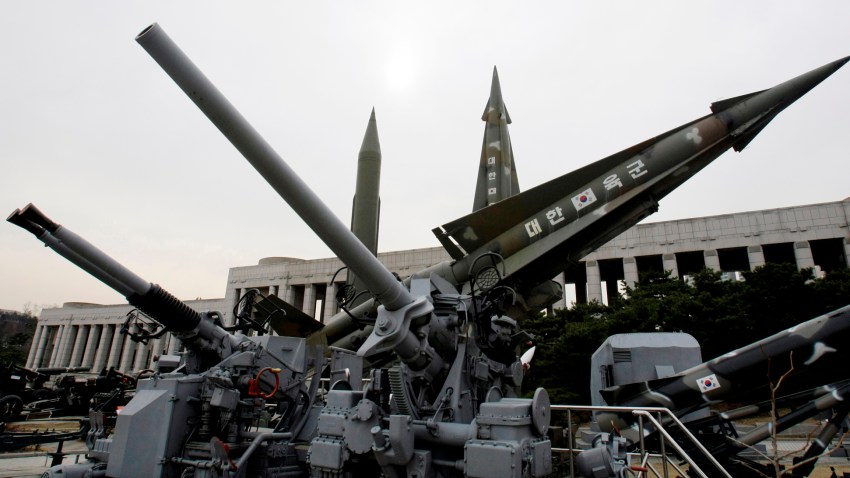 Japan took a bold stance today in the war of words over a planned North Korean satellite launch.
North Korea has given
U.N.
agencies coordinates of the areas where parts of where its multi-stage rocket may fall. Part of that "danger" zone was of the coast of Japan.
The communist regime riled the international community when it announced the launch of the satellite, which many took as a veiled long-range missile systems test.
"They can call it a satellite or whatever, but it would be a violation" of a 2006 U.N. Security Council resolution banning Pyongyang from ballistic missile activity, said
Japanese Defense Minister Yasukazu Hamada
.
"If North Korea carries out the launch, we believe there will be discussions and counter measures from the [U.N.] Security Council," the Japanese Foreign Ministry said in a statement.
Hamada added that their country would "deal with anything that is flying towards us. We are preparing for any kind of emergency."
Copyright AP - Associated Press