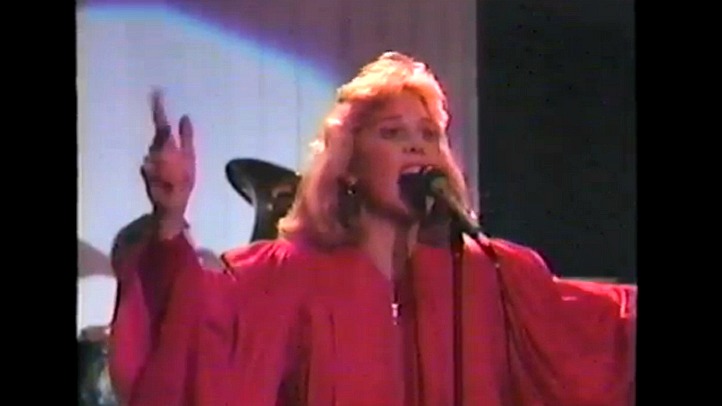 Pretty much everyone has had a job that, when looking back, seems a little quirky. Even NBC4 reporter Jane Watrel.

Maybe especially Jane Watrel.

You may have seen a video circulating on the web featuring Herman Cain -- then president of the Godfather's Pizza chain -- singing a John Lennon parody called "Imagine There's No Pizza":
Imagine there's no pizza
I couldn't if I tried
Eating only tacos
Or Kentucky Fried
Imagine only burgers
It's frightening and sad

But imagine (see what we did there?) spotting Jane Watrel swaying behind him, crooning at the mic while donning a crimson choir robe.
Oh, wait, you don't have to imagine it at all -- you can watch the video right here. Scroll to about six minutes in to see her brush with greatness, and then again at about 7:20.
At the time, Watrel was working as a reporter in Omaha. She'd likely buried this shocking secret in the recesses of her mind -- at least until the Omaha World-Herald put it online.
"My secret is out: I was a backup singer for Herman Cain when he was CEO of Godfather's Pizza," she said. The performance was conducted at a 1991 Omaha Press Club meeting.

"I had quite the hair helmet back in the day," she later tweeted.