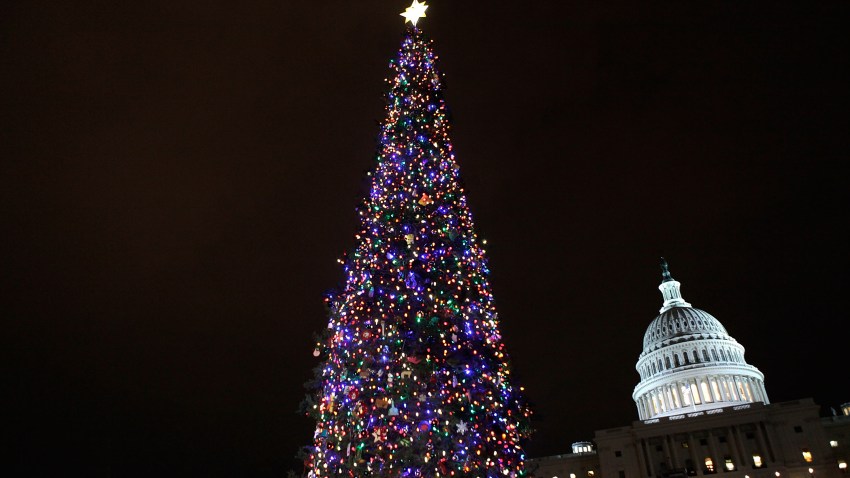 After two days packed with eating and shopping, it's time to begin decorating.
The city of Alexandria, Va., is having its tree lighting in Market Square Friday night. The ceremony begins at 7 p.m., and there will be a community sing-along following the tree lighting.
National Harbor, just outside Washington, is also having its tree lighting ceremony on Friday. The waterfront development is planning fireworks at 8:30 p.m.
At the White House, first lady Michelle Obama will receive the official White House Christmas tree Friday.
It will take about a week for decorators to transform the Douglass fir from Lehighton, Pa., into the centerpiece for the Blue Room.
In Staunton, Va., residents will get a chance to see the U.S. Capitol Christmas tree Friday night, as it will stop there overnight before continuing on to D.C.
Julie Markowitz, of the Staunton Downtown Development Association, told The Daily News Leader that the flatbed trucks carrying the 67-foot Engelmann spruce from Bridger-Teton National Forest in Wyoming can't travel with it at night.
The association plans to celebrate the tree's arrival in Staunton with a holiday celebration featuring food, drinks, crafts, music and entertainment.
And how about your home? NBC Washington Chief Meteorologist Doug Kammerer wants to see your holiday displays and may just pay you a visit. Click here to find out more.
Copyright AP - Associated Press