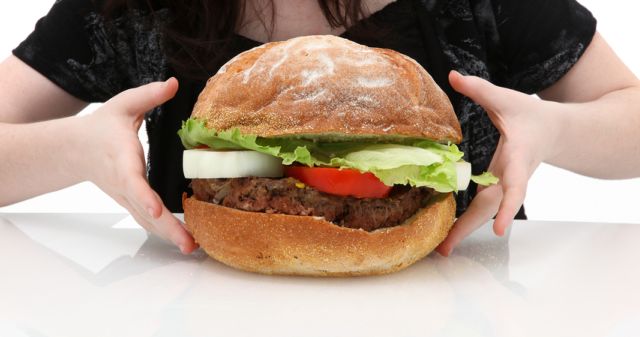 Have you ever watched those crazy competitive eating competitions and secretly thought that you might be really, really, ridiculously good at them? If so, you can finally put your food-inhaling and diet-annihilating talents to the ultimate test.
Tenleytown's Z-Burger (4321 Wisconsin Ave. N.W.) hopes to fatten up a few lucky contestants at noon this Thursday, July 2, at their first ever Independence Burger Eating Competition. The top three eaters will win pretty impressive prizes for their willingness to put aside their personal pride and stuff their pie-holes with as many burgers as humanly possible.
The second and third place winners will be awarded with a custom Z-Burger trophy and $750 and $500, respectively. The winner of the competition receives a trophy, $1,500 cash and $1,000 in Z-Burger gift certificates, because obviously all the winner will want after shoving a gazillion Z-Burgers into their face is, well, another thousand dollars' worth of Z-Burgers. Yeah, that and maybe liposuction.
Some of the proceeds from this burger binge will go towards Hope House Foundation, a nonprofit that helps kids reconnect with their incarcerated parents.
Entry into the competition is now closed, but everyone is welcome to come and watch this burger-eating bonanza. You may, however, never be able to look at a Z-burger in the same way again.