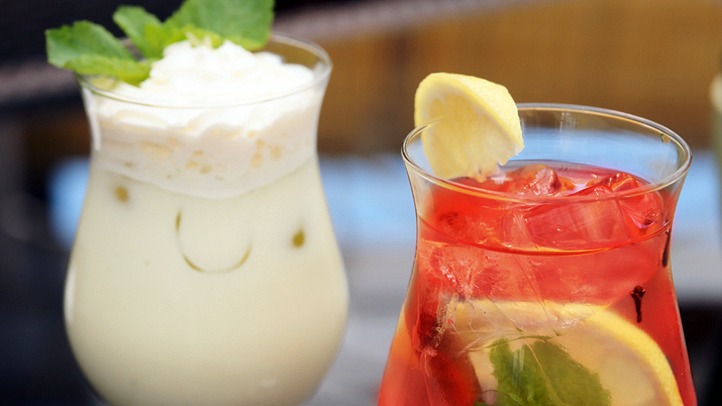 Boarding up windows? Stocking bottled water? Well, Bar Dupont (1500 New Hampshire Ave. N.W.) has another way to prep for the hurricane.

The spot will be serving up drink specials throughout Sunday, Aug. 28.

Sip a hurricane (Captain Morgan Passion Fruit, orange juice, pineapple juice and cranberry juice), a Dark & Stormy (Gosling's Dark Rum, ginger beer) or an Intense Irene (Belvedere Intense Vodka, peach schnaps, blue Curaçao and sour mix) for only $5 each.

Bar Dupont will also be offering its $5 Mimosa and Bloody Mary specials, usually only available during weekend brunches.
---
Check Out the Scene: Keep up with what's happening in the D.C. area anytime, anywhere. Follow us on Twitter and Facebook. Sign up for our e-mail newsletters. Don't forget our iPhone app!