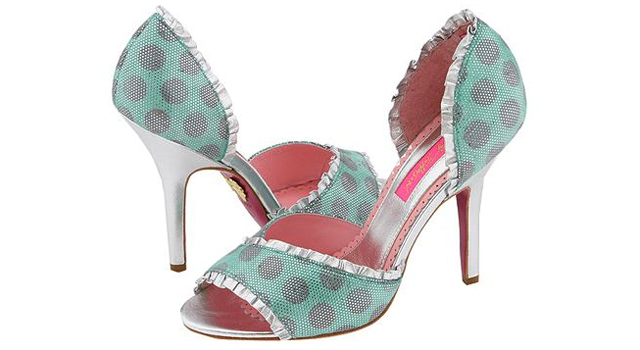 FOOTWARE FROSTING: Cupcakeries have been opening pretty much every six seconds around town for ages, which makes these Betsey Johnson Mackenzie pumps (now $92; were $180) quite possibly the perfect footwear. Sure, they're cotton-candy pink, baby blue, and covered in layers of polka dots and ruffles, but that just means they're (almost) good enough to eat. Consider them the icing on the cake.
MAPPED: Okay, so they might not quite go with your IKEA'ed-out pad, but these Vintage D.C. Map coasters will add a local (i.e., non-Swedish) flair to your pad. Available at Apres Peau (1430 K St. N.W.), which carries oodles of upscale D.C.-themed gifts and goodies. You know those tacky gift boutiques across the street from Ford's Theatre? Yeah, this is pretty much a 180 from that -- which is especially helpful since no D.C. native would ever set foot in those 10th Street shops anyway. See, we're offering advice AND keeping you away from tourists.
TRIPPIN: iPod covers are a dime a dozen -- unfortunately, though, only metaphorically. But we couldn't help falling in love with Urban Outfitters' iPod Skins by Infectious ($15 each), which give us just a tiny glimpse of what iPod covers would have looked like in the late '70s. Think weird sunsets and saturated colors galore.