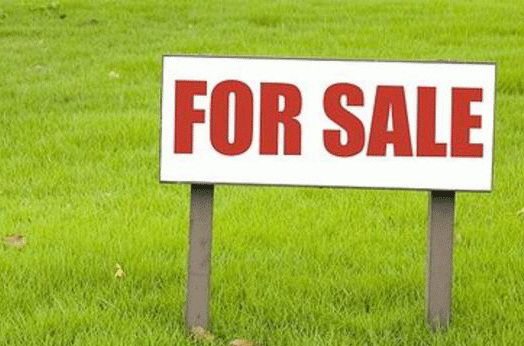 This article is sponsored by Michael & Son, the leading full-service plumbing, electrical, HVAC and remodeling company serving the Washington D.C. area for over 30 years. Learn more about Michael & Son at MichaelandSon.com.
As the temperature rises, so do the amount of real estate listings flooding the market. For first-time sellers, it can be a daunting, crowded space out there. Thankfully, there are a few critical things you can do to ensure that your home is in pristine shape before it hits the "buyers market." Let's take a closer inspection.

Curb Appeal
Your home's exterior is the first thing a prospective buyer sees. Before you post a "For Sale" sign on the front lawn, consider taking care of the following.
Landscape: Make sure your grass is cut, bushes are trimmed and trees are pruned. Flowers are a nice touch but don't over do it as they can overwhelm your home's facade and also attract bugs.
Driveways: Cracks and potholes in a driveway never look good so have yours sealed and sprayed before a real estate agent pulls in.
Power Washing: Giving your home a professional wash will blast away years of accumulated dirt and give it a bright, shiny sheen.
Stop Procrastinating: Remember to complete all those pesky tasks you've been putting on the back burner -- like the shutter that needs repair or that extra coat of paint you've been meaning to apply.

Interior Touches
As we all know, you can't judge a book by its cover. Now that you've spruced up your home's exterior, it's time to tackle the interior, where attention to detail is a must.
Anonymity Is Best: Purge your home of excess family photos and other overtly personal touches. Potential buyers want to get a sense of the raw space so that they can envision themselves living there.
Keep It Current: Old furniture and dated appliances are an immediate turn off. Make sure everything is in good working order and -- when possible -- modern.
De-clutter All Closets: Closet space is a huge selling point for most homes, so make sure yours are neat and organized, which will make them look larger.
Wood Floors: Wood flooring is clean and elegant and typically garners a lot of interest from would-be buyers. If you want to boost the chances of your property selling and you don't have wood floors, consider installing them.
Follow The Code: Scheduling a home inspection will not only mean you can assure that everything is above board, but it will also provide you with a to-do list of repairs, ensuring that no task go unfinished before your place hits the market.