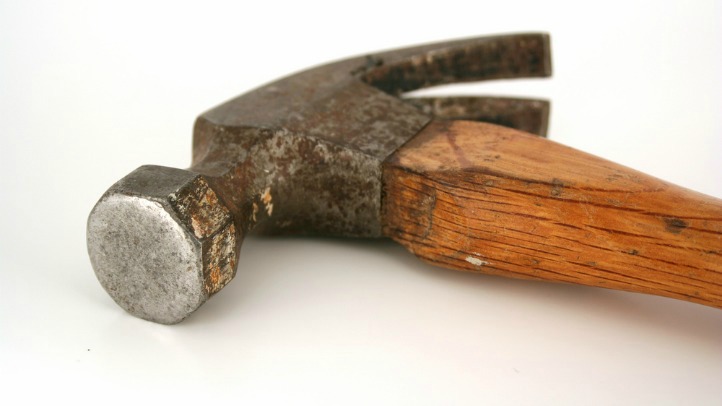 This article is sponsored by Michael & Son, the leading full-service plumbing, electrical, HVAC and remodeling company serving the Washington D.C. area for over 30 years. Learn more about Michael & Son at MichaelandSon.com.

As we've mentioned in the past, there are some DIY home improvement projects that anyone can handle, while others are best left to the professionals.

However, if you are planning on tackling some home repairs or remodeling, it's extremely important to keep the following safety tips in mind. They'll save you time, frustration and maybe even a finger.

Think before you nail
You may not know it, but hidden behind the dry wall in your home are plumbing pipes. Striking one hard enough can lead to a surprise swimming pool in your living room. To avoid a potential indoor flood, use a hollow wall anchor instead of a drywall nail.

Consider the codes
When building any additions on to an existing structure, make sure to thoroughly go over your county building codes. The last thing you want is your plans, or, even worse, a completed structure to be scrapped because of a building code violation.

Flip the switch
Have you ever chased a drum floor buffer across a room or watched a belt sander go running off a table? That could happen if you don't check the on and off switch before plugging the device in. To avoid injury from runaway hardware, be sure your tools are switched off before plugging them in.

Keep it together
Have you ever spent hours on an assembly project only to find your missing a crucial nut or bolt? Nothing slows down a project like detours to the hardware store. That's why a $10 magnetic pan is a must for any DIY guy/gal.

Hands free
When nailing together two pieces of plywood, even the most experienced carpenters will squeeze the boards together with one hand and operate a nail gun with the other. This is a quick way to end up with a very painful piercing. Always keep your hand clear of the business end of a nail gun and when possible, use a clamp.

Gear up
There is nothing wrong with taking extra precautions to ensure your safety during a home project, even if it makes you look a little foolish. Ear and eye protection, steel toed boots, gloves and a hard hat won't land you on the cover of Vogue or G.Q. but at least you'll be well protected.

These are just a few of the many safety tips to keep in mind when doing home projects. The most important thing to do is take your time and never bite off more than you can chew. However, if you do manage to go overboard, you have a back up! Michael & Son is available 24 hours a day, 7 days a week for all of your home care needs.