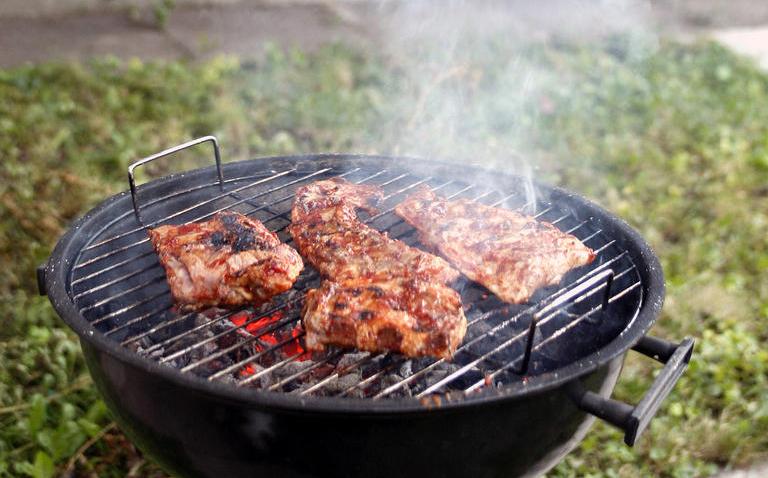 J&G Steakhouse Chef Philippe Reininger's recipe for smoked chili glaze, which can be used with on beef, poultry or seafood.
9 ½ oz. Sugar
2 oz. Peeled garlic, minced
1 oz. Toasted, seeded ancho chili, cut into ½' pieces
¾ oz.Toasted, seeded chipotle, cut into ½' pieces
6 oz. Fresh lime juice
7 oz. Fresh lemon juice
8 oz. Fresh orange juice
3 oz. Nam pla (Fish Sauce)
Put sugar in a heavy bottom pot and moisten with enough water to make the texture of wet sand. Cook over high heat until deep chestnut color then add garlic. Cook, stirring until garlic is toasted and golden, then add chilies. Stir until fragrant then add juices. Reduce until sweet and sour is balanced, then add nam pla. Reserve at room temp until needed.