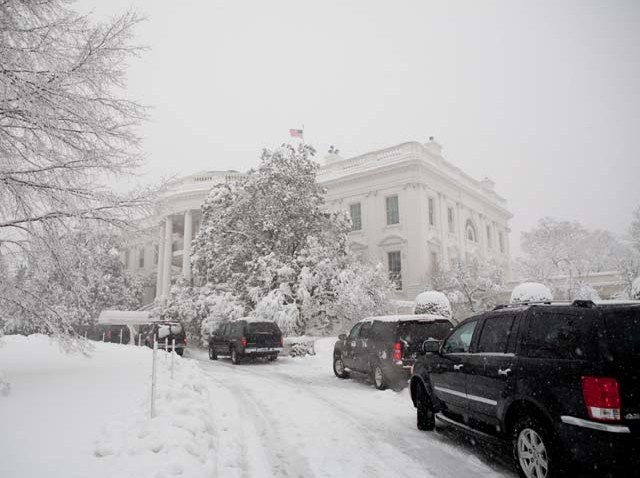 It may be freezing cold in Washington tonight, but there are plans for a hot time at the White House. With a new snowstorm moving into the D.C. metro area, the president and first lady decided to move up a major music event that was actually scheduled for tomorrow evening.
They'll take the chill off invited guests with some warm music memories from the civil rights era, served up by some of America's greatest talent.
The 2010 White House Music Series kicks off tonight with a star-studden lineup, including Yolanda Adams, Joan Baez, Natalie Cole, Bob Dylan, Jennifer Hudson, John Legend, John Mellencamp, Smokey Robinson and Seal.
There will also be music from The Blind Boys of Alabama, the Howard University Choir and The Freedom Singers.
The concert is part of the White House celebration of Black History Month, and guest speakers include Robert De Niro, Morgan Freeman and Queen Latifah. Along with the music from the civil rights era, there will be readings from famous writings and speeches of the time.
The president will open the event in the East Room at 8 p.m., and although it will be streamed live to your house on whitehouse.gov, there will no doubt be some bundled up fans braving the cold near 1600 Pennsylvania, hoping to catch of glimpse of the of the famous performers as they arrive.
The concert will be televised at 8 p.m. Thursday on public broadcasting stations nationwide.