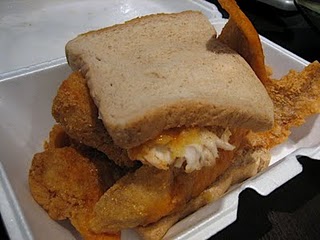 The popular northeast D.C. carryout Horace and Dickies is opening a second location.
NBC Washington Nonstop learned that Horace and Dickies will open somewhere in northwest D.C. No other information about the second location was available.
The carryout was featured on the Travel Channel series "Man vs. Food." Host Adam Richman raved about the fish filets.
The restaurant boasts its 20-plus years of home cooking and also touts its fried chicken and crab cakes.