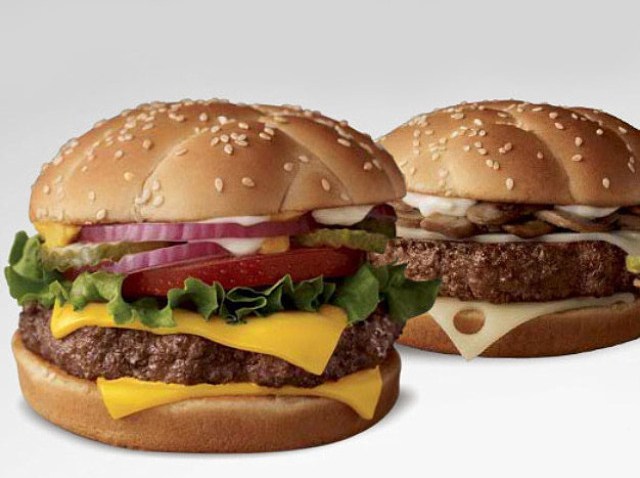 Start your diet next Monday. McDonald's reps will be handing out coupons for their new Angus burgers and vouchers for a free Metro ride.

They'll be giving out 3,500 of each outside 10 undisclosed Metro stops today, reports We Love D.C. It's part of the fast-food behemoth's Try Free, Ride Free promotion happening in six cities this month.

The Angus burgers, in case you're wondering, are being billed as third-pounders and come in three variations: deluxe (we'll call this "everything"), mushroom and Swiss, and bacon and cheese.

Hope you're starting your workday early on Monday, because we're guessing they're going to run out quickly.