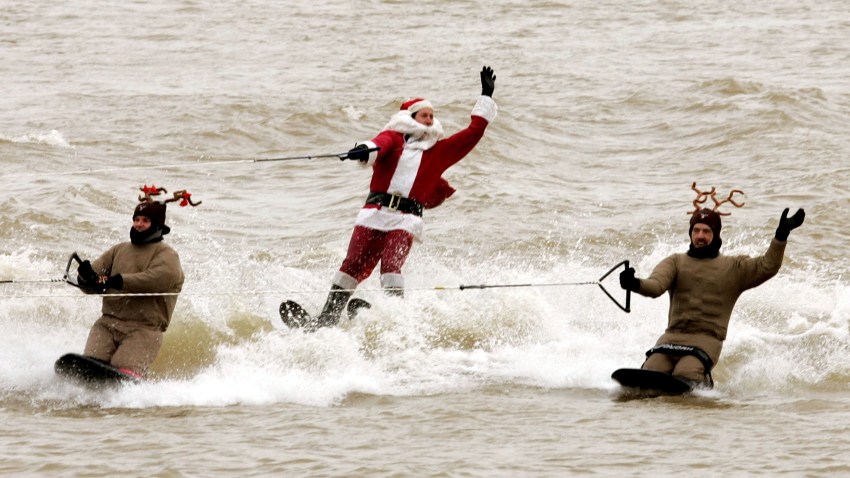 Tis that time of year again, boys and girls. The time of year that a brave Santa suits up and waterskis with the Grinch and other seasonal faves, in freezing-cold water for our own amusement.
Hurrah!
Check out the spectacle for yourself at the National Harbor Marina this Friday, Dec. 24 at 1 p.m. Santa will hit the (teeny, wind-whipped) waves in rain, snow or shine.
Other than Santa and that weasly Grinch, you can see the Flying Elves, the Kneeboarding Reindeer and Frosty the Snowman... who will be riding in a dinghy (since he can't get wet, obviously).
---
Let's Go Around Town: Keep up with what's happening in the D.C. area anytime, anywhere. Follow us on Twitter and Facebook. Sign up for our e-mail newsletters and find out What You're Doing Tonight with texts delivered right to your mobile phone -- just text DCTONIGHT to 622339 to sign up. (Message and data rates may apply.) Don't forget our iPhone app!