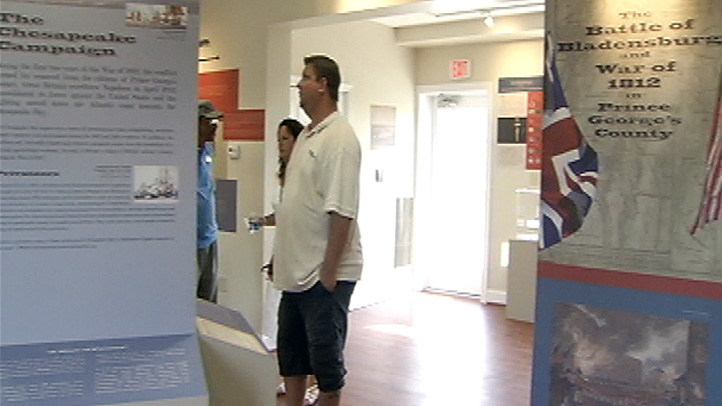 As we continue to mark the 200th anniversary of the beginning of the War of 1812, the latest commemorative event marks the Battle of Bladensburg 198 years ago -- an embarrassing rout of American troops at the hands of the British.
A color guard dressed in red, white and navy blue uniforms with gleaming gold buttons and steel sabers that date back to the War of 1812. They sang the national anthem as part of a ceremony to open the visitors center for the Battle of Bladensburg on the banks of the Anacostia River.
"About 6,000 American troops encountered the British forces, which at that time were probably the greatest military force in the world," historian Mike Lucas said. "They quickly found themselves out-matched, out-gunned, and out-prepared. They were unable to overturn the British at the Battle of Bladensburg."
Those British forces would ultimately move into Washington and burn it down. You can find out more about how the Anacostia River played a role in the development of the region by visiting the Bladensburg Memorial Park.
Copyright WAMU 88.5 - American University Radio. All Rights Reserved.
Copyright WAMUo - WAMU