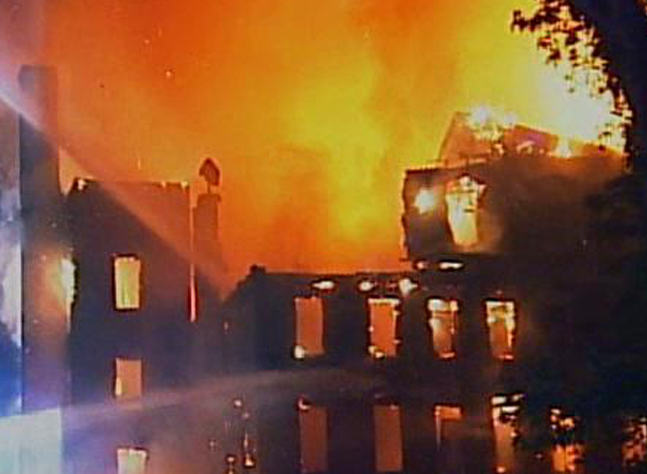 An "aggravated dog" alerted a neighbor to the fire at a famed hotel and psychiatric asylum in Rockville, but the building was already heavily consumed by flames early Sunday morning when firefighters arrived, said a Montgomery County fire official.
Firefighters were called to the six-story building just before 3 a.m. after a neighbor, who was awoken by her "aggravated dog," spotted the fire, according to Piringer.
But despite using "every available fire hydrant in the area," just "fifteen to twenty minutes into the fire fight, the top three floors collapsed into the basement," Montgomery County Fire and Rescue spokesman Pete Piringer told News4.
Once known as the Woodlawn Hotel, and later the Chestnut Lodge Sanatorium, the historic 19th century building had "a long and rich history," according to Piringer. "It was a significant loss the the community," he added.
The building, which is on the National Register of Historic places and was slated for condominium redevelopment, is surrounded by an upscale neighborhood, including some million dollar homes nearby.
No one was injured in the two-alarm fire.
The cause of the fire is still under investigation.