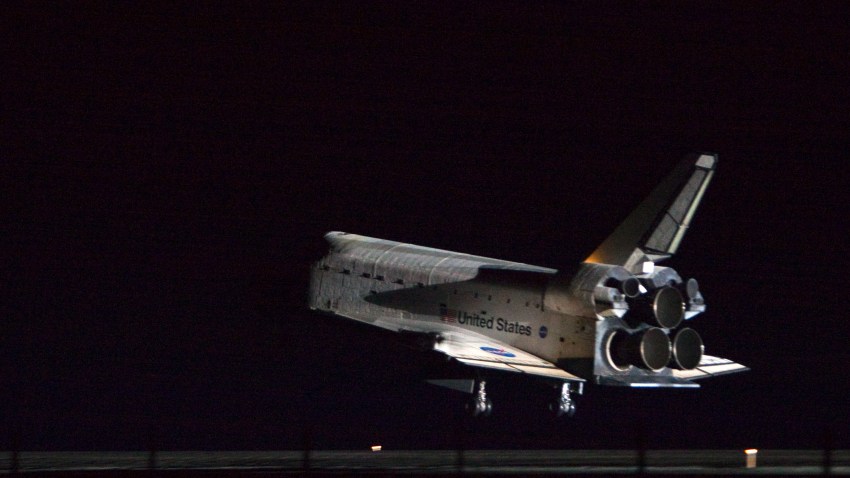 If you like music and the space program and you're a little nostalgic, NASA has the perfect gig for you. For the first time ever, the public can help choose the tunes the astronauts will wake up to during the last two scheduled space shuttle missions.
Traditionally, the songs that gently rock the astronauts out of their slumber have been picked by the crews' family and friends. Now the rest of us here on earth can get into the space music game.
To get your tune considered, you simply visit the "Wakeup Song Contest" website and select songs from a list of the top 40 previous wakeup calls. Or you can submit your own original tunes.
The two songs that get the most votes from the top 40 list will be played as crew wakeup calls on the final flight of the shuttle Discovery, which is scheduled to launch Nov. 1.
"We're looking forward to hearing which songs the public wants played for us," STS-133 Commander Steve Lindsey said. "It's going to be a difficult choice, because there have been so many great songs played over the years."
Should you decide to submit an original composition, make sure it has a space theme. The deadline for submission is 4 p.m. Jan. 10, 2011. The top two songs will wake astronauts aboard space shuttle Endeavor, now scheduled for its final launch Feb. 26, 2011.
"Space shuttle crews really enjoy the morning wakeup music," STS-134 Commander Mark Kelly said. "While we don't have the best quality speaker in the space shuttle, it will be interesting to hear what the public comes up with."