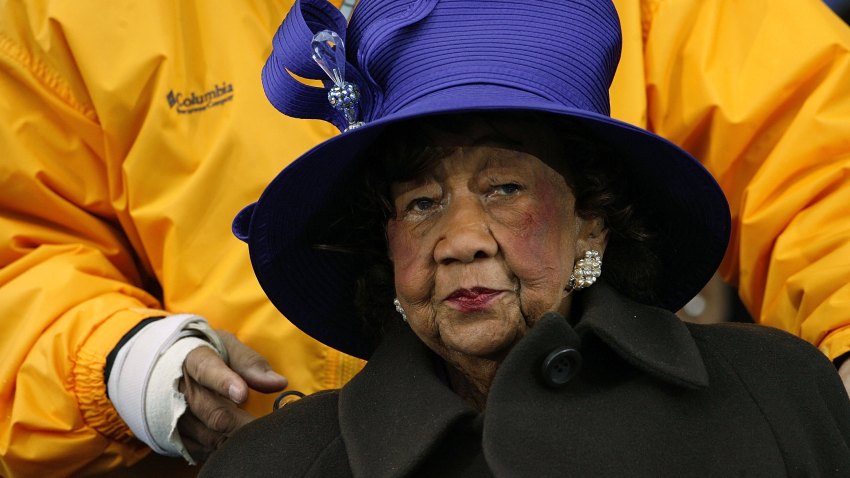 Hats – something the late civil rights icon Dr. Dorothy Height did not leave home without. And now one of Height's iconic hats will be immortalized as a metal replica in a memorial in front of her southwest Washington home.

"We loved those hats that she wore like a crown," President Barack Obama said during Height's eulogy.
The woman behind Height's crowns was 90-year-old Vanilla Beane. The Height memorial will be a hot-pink design from Beane atop one of the city's obsolete 19th-century emergency call boxes, which the city is trying to restore as works of art, the Associated Press reported.
On the other side of town, Beane's creations can be found at her boutique, Bene Millinery, 6217 3rd St. NW. You will not find mass-produced headgear here. Distinctive and original, shapes, styles and colors of hats occupy the place.
Beane first began making hats as a seamstress for the Washington Millinery Supply in 1955. Beane eventually went to work as a mall clerk but continued to make hats at home and sell them.
The Washington Millinery Supply would also eventually switch products and start selling bridal headpieces instead of hats. The owner says low demand was the reason. But the demand for a unique crown was never a fad in the African American community. And so Beane retired from her mall clerk gig and opened her own store in northwest Washington.
Beane's custom-made designs could cost up to $500.
Copyright AP - Associated Press