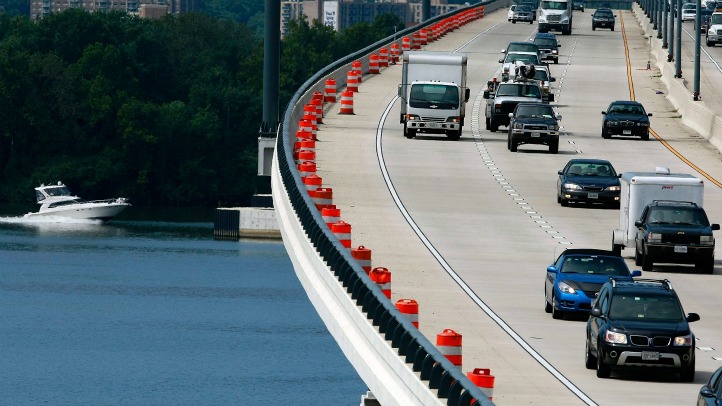 Look, you're going to feel stressed-out enough as it is if you're headed to a Nats game. The last thing you need is to add worrying about D.C. traffic to that list.

Instead, hop a ferry. American River Taxi is now transporting passengers from the Georgetown waterfront to Nats Park with a schedule corresponding to home pages. It lists the current week's game schedule here.

The boat also makes commuter runs, running between the Gangplank Marina in Southwest to the Georgetown waterfront. See the complete map and schedule here.

Ticket fares are $8-$9 and available at Tony & Joe's in Georgetown and at the Gangplank Marina at the Southwest waterfront. You can also buy tickets onboard.
---
Check Out the Scene: Keep up with what's happening in the D.C. area anytime, anywhere. Follow us on Twitter and Facebook. Sign up for our e-mail newsletters, download our iPhone app or join our Flickr group.