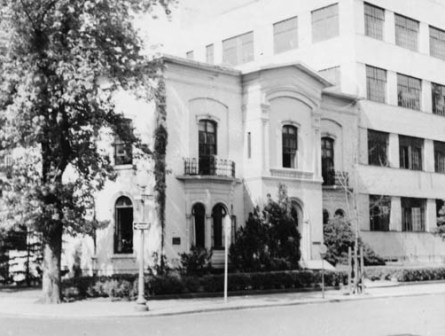 Albert H. Small is giving to The George Washington University in a big way. The local real estate developer is donating his extensive collection on the history of D.C. to help create a new museum.

Small's donation, announced Monday, includes $5 million to build a new museum on campus and renovate the 156-year-old Woodhull House (2033 G St. N.W.), which is currently the location of the University Police Department.
The collection includes rare maps, drawings, books, letters and documents and was amassed over 50 years. Small's holdings are the most significant privately held collection about the history of Washington, said Chris Coover of Christie's auction house.

The new museum will include a new center for National Capital Area Studies named for Small. There is also a gallery at the Smithsonian named in his honor.
A rep from GW's Media Affairs office confirmed to NBC Washington that the University Police Department will be moving out of the Woodhull House later this year. The house will be renovated and have an addition constructed. It's expected to be complete in 2015.

(Image copyright of Special Collections & University Archives, The Gelman Library, The George Washington University.)
---
Check Out the Scene: Keep up with what's happening in the D.C. area anytime, anywhere. Follow us on Twitter and Facebook, or sign up for our e-mail newsletters. Don't forget our iPhone app!
Copyright AP - Associated Press