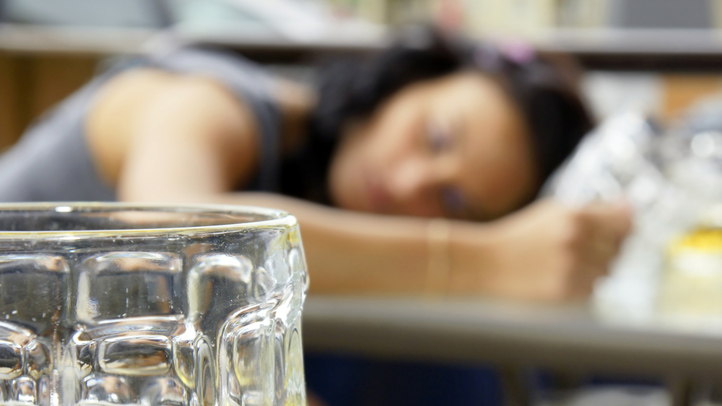 Look at that, GW!* You've finally beat Georgetown in a ranking. Sure, it's #18 on the Daily Beast's list of top 25 party schools, but still! Georgetown didn't even place.
WOOOOOOO!
The George Washington University isn't the only local rising star. University of Maryland at College Park also made it onto the list, coming in at #21.
The Daily Beast ranked schools on 2009 drug law violations (for GW, 167; for Maryland, 118) and liquor law violations (253 and 943, respectively) relative to student body size, plus added grades for drug safety (C- for both), nightlife (A and B+) and Greek life (B for both).
The site then illustrated both GW's and UMD's wanton party ways... with photographs of their respective libraries. Well, whatever.
West Virginia University topped the list, with a high-achieving 899 liquor law violations in 2009. More intriguingly, Texas Christian University came in at #7. Check out the full list here.
* I can kid, because I went there.

---
Check Out the Scene: Keep up with what's happening in the D.C. area anytime, anywhere. Follow us on Twitter and Facebook, sign up for our e-mail newsletters, download our iPhone app or join our Flickr group.