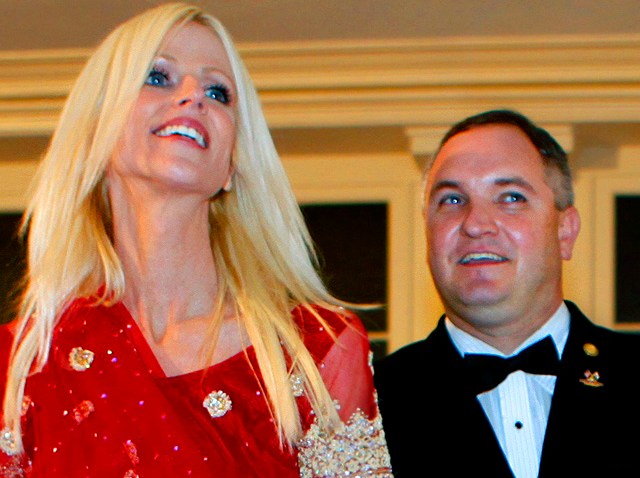 The White House is gearing up for another state dinner tomorrow night. President Obama and the first lady will be there. So will Mexican President Felipe Calderon (the dinner is in his honor, after all) and his wife, Margarita Zavala. Salma Hayek and Eva Langoria Parker will reportedly be among the 200 or so guests in attendance.
Who do you think will NOT be on the guest list? We'll give you a hint: their last name starts with S and ends with alahi!
That's right. The White House has changed its security procedures after November's state dinner, which made Salahi a household name in Washington. Just don't ask what those new procedures are.
"I'm not going to elaborate on increased security procedures," White House Press Secretary Robert Gibbs said Monday. "That would ... invite people to try to figure out how to evade them."
Security procedures? We can't even find out what's on the menu! We can tell you that renowned chef Rick Bayless is coming in from Chicago to prepare the meal. His restaurant is among the Obamas' favorites.