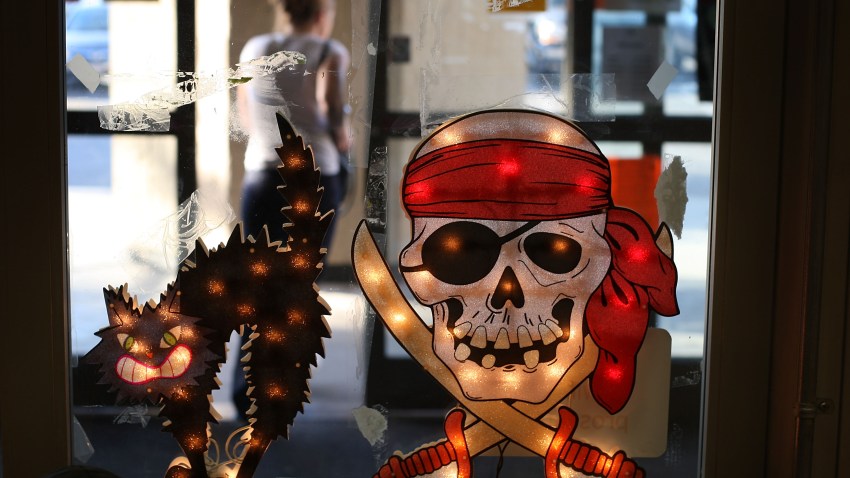 We know Halloween's sort of lost its appeal ever since the spectre of adulthood (ugh), but this Halloween, it doesn't have to be all about the inappropriately revealing costumes and hideous themed cocktails. Well, it can be, because we don't want to wreck your good time or anything.
But then there's Reverse Trick-or-Treating. Some good-hearted hippie kiddos will be giving candy as they go from house to house. And did we mention that candy is vegan and fair trade? And that it's dark chocolate, which is supposedly so good for you that it's practically a salad? Yeah, OK then.
The movement is designed to bring attention to fair trade practices, end abusive child labor in the cocoa fields and reduce poverty among cocoa farmers.
The chocolate will be accompanied by a card informing recipients of poverty and child labor problems in the cocoa industry, affecting mainstream candy enjoyed at Halloween and around the year, and how Fair Trade certified chocolate provides a solution.

Parents of last year's youngest participants raved about how Reverse Trick-or-Treating transformed Halloween into a meaningful event when youthful activists can give back to their neighbors and to cocoa growing communities.
The organization had been giving out free kits of chocolate and cards, which have been snapped up. However, parents can go to the Web site to download their flyer or card, and find out where to purchse fair-trade chocolate, so all is not lost.
Just remember, if you're giving those good-hearted hippie kiddos chocolate that doesn't pass ethical muster, they are allowed to egg your house.