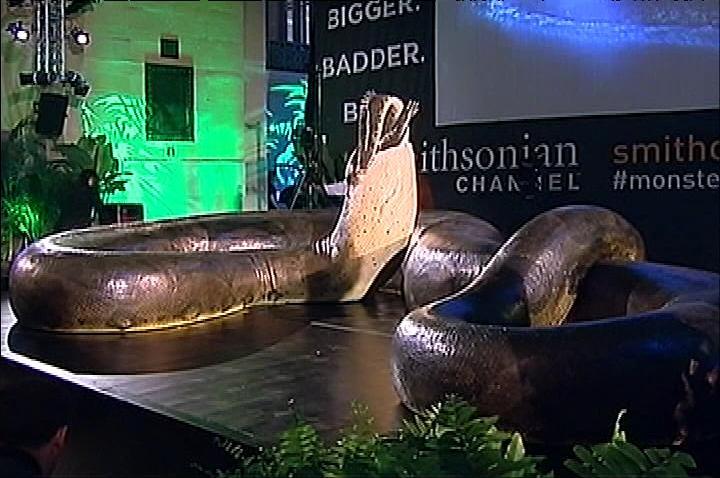 Normal 0 false false false EN-US X-NONE X-NONE The Smithsonian is making plenty of room for its newest resident.
The Museum of Natural History is welcoming Titanoboa, a 48-foot snake that weighed 2,500 pounds and is the largest snake ever discovered.
Don't worry, it's just a life-like replica.
The giant snake is believed to have roamed (slithered?) the earth 60 million years ago. Its fossil was found several years ago in a coal mine in Colombia.
The Titanoboa will be on display at the museum until January 2013 and is also the focus of a new Smithsonian Channel documentary called "Titanoboa: Monster Snake" that airs on Sunday.