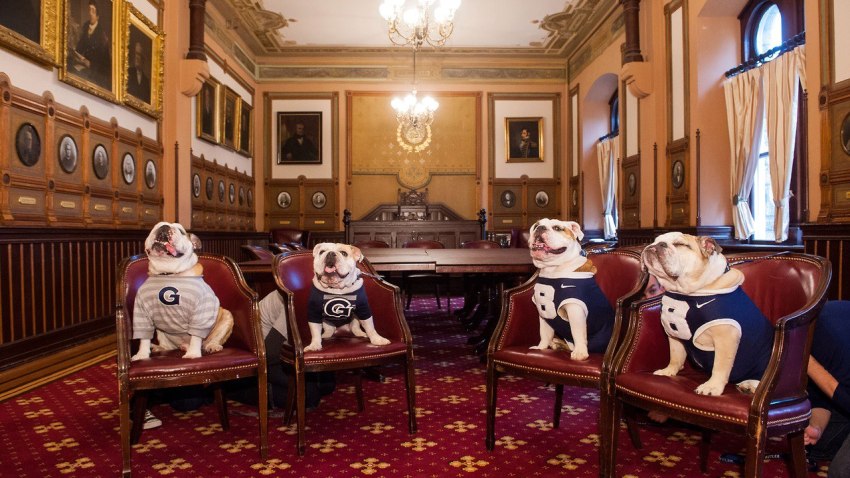 Last week, Georgetown University's bulldogs, Jack and Jack, Jr., hosted Butler University's bulldogs, Blue II and Blue III.
I don't think there was a particular reason for the visit other than to capture the cuteness. That, or "Hey, we're bulldogs, you're bulldogs, what are the odds? Let's take pictures." Also, there was use of the puns "dog-nitaries" and "pup-arazzi," which is too much even for me.
And that's saying A LOT.
Either way, Georgetown released video footage of the bulldogs' meeting Wednesday. Behold.
---
Follow Adam on Twitter @AdamVingan and e-mail your story ideas to adamvingan (at) gmail.com.