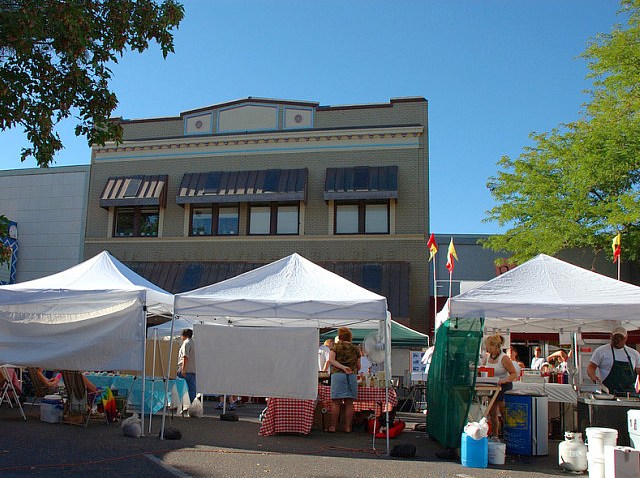 Arlington's Clarendon neighborhood -- forever immortalized in this summer's break-out hit The Arlington Rap -- is well-known for its nightlife, ethnic restos and yuppie shop ops that include the Pottery Barn that's right across the street from the Crate and Barrel.

In other words, it's up to you whether you agree that Clarendon really is Arlington's "cool kid."

The annual Clarendon Day promotes its 'hood, artists and businesses this Saturday from 11 a.m. to 7 p.m.
More than 10,000 people are expected to fill the streets around the Clarendon Metro station at Wilson and Clarendon boulevards, said Susan Anderson, executive director of the Clarendon Alliance.
Local musicians will rock out on two stages. Check out EFG, featuring members of Everything, Egypt and Fighting Gravity, from 3:45 to 5 p.m. at the corner of Clarendon Boulevard and N. Highland Street. (See the full schedule here.) Artists will include jewelry makers, photographers and makers of Wicked Sweet Tees.

Sounds like a big party so far. But may it be that you don't feel like cutting loose? Brave the river crossing for a competitive workout instead. Register for the Clarendon Day 5K or 10K or Fun Run, and race down Wilson Boulevard and Jefferson Davis Highway. (Race fees are $30-$35.)

If weather keeps up and you think you are cool enough, there is no excuse not to be in Clarendon on Saturday.