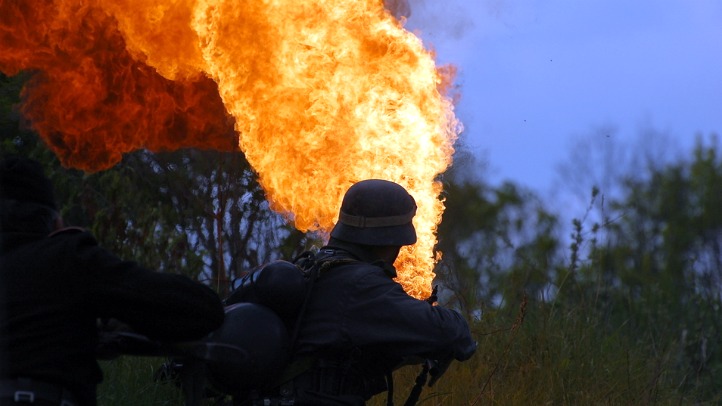 The site of the future American Wartime Museum is throwing a shindig behind the Dale City K-Mart this Saturday starting at 10 a.m.

Yes.

Seriously though, this is your chance to see some wicked tanks and flamethrowers in action, reports Potomac Local. You'll also be able to buy a helicopter ride if you're feeling particularly plucky. You'll just need to drive to Prince William County, Va., first. (Bring snacks.)

The museum, which will open in 2014, aims to re-create the wartime experience for the general public.
---
Check Out the Scene: Keep up with what's happening in the D.C. area anytime, anywhere. Follow us on Twitter and Facebook. Sign up for our e-mail newsletters. Don't forget our iPhone app!