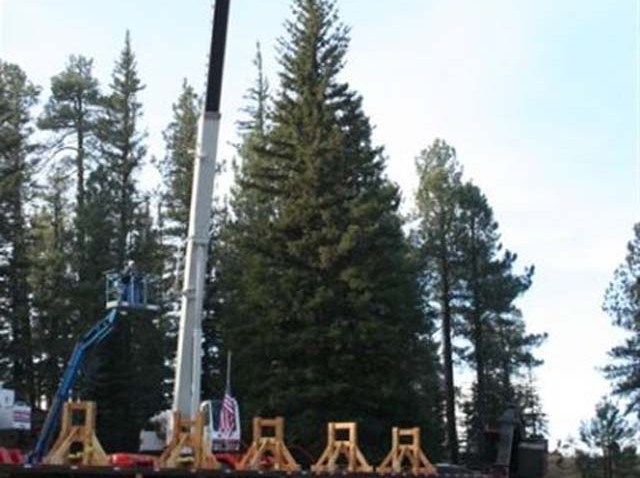 Where is the Capitol Christmas Tree? It's no secret anymore.
Yes, what was once such a big secret that the U.S. Forest Service released a photo of some people looking at another tree in the same forest, is now available for all to see on Facebook and Twitter.
The tree's almost a rock star, with its own tour schedule, official website, blog (albeit one that is not up and running yet) and photo gallery.
What's next? A BlackBerry?
For the record, we're partial to the falling snowflakes and clickable candy canes at TracktheTree.com, which also tells you how far the tree's traveled.
The 85-foot blue spruce, which is taller than a 7-story building, was cut from Apache-Sitgreaves National Forest in Arizona. It's scheduled to arrive in Chevy Chase on Friday, Nov. 27, and will be presented to Congress on Monday, Nov. 30.