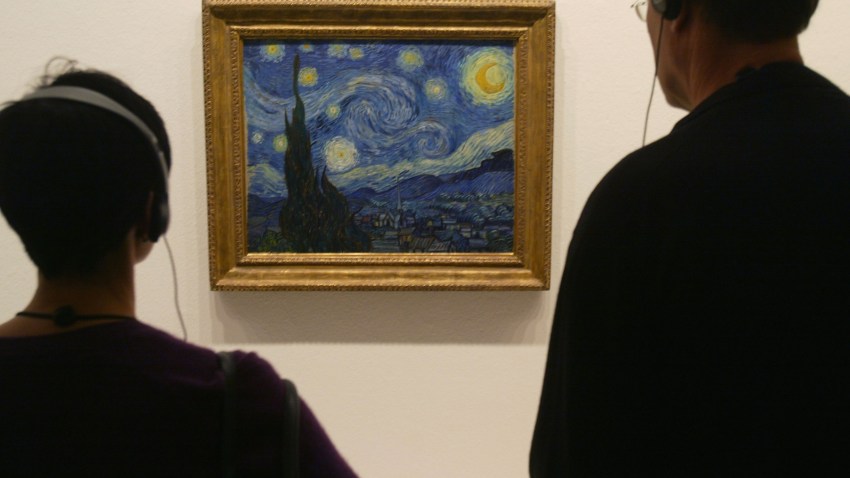 You don't have to hop on a Metro or brave that nasty Washington traffic to enjoy some of the Smithsonian's finest works of art. You can see them on your own computer now, thanks to Google's Street View technology.
The Smithsonian's Freer Gallery of Art is one of 17 museums worldwide contributing to the new Google Art Project. The site allows anyone with Internet access to marvel at some of the world's greatest works of art, including Van Gogh's "Starry Night."
Some of the artwork may even look better on your computer screen than in person.
"The gigapixel experience brings us very close to the essence of the artist through detail that simply can't be seen in the gallery itself," Julian Raby, director of the Freer Gallery of Art and Arthur M. Sackler Gallery said. "Far from eliminating the necessity of seeing artworks in person, Art Project deepens our desire to go in search of the real thing."
The "Indoor Street View" feature allows visitors to move around the galleries virtually and then click for high-res images of the works or to get more information.
The Freer Gallery contributed 100 images from its collections of Asian and American art. Other museums contributing include:
The Metropolitan Museum of Art
The Museum of Modern Art
Van Gogh Museum, in Amserdam
The Tate Britain Museum
You can access the online gallery at: www.googleartproject.com.