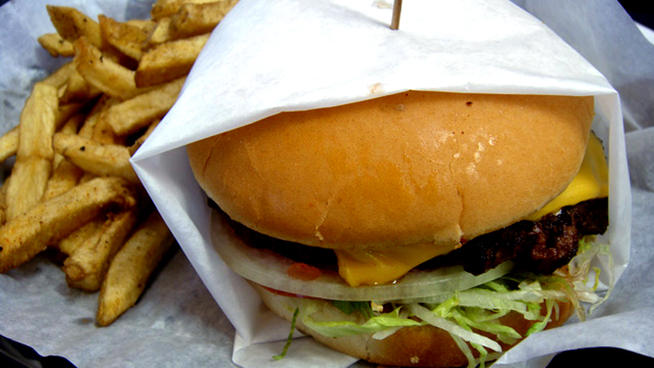 Nothing says Happy Mother's Day like a free meal from Z-Burger!
From 10:30 a.m. to 10 p.m. this Sunday, you can take your mom to a participating Z-burger location for a free regular cheese or veggie burger with a side of fries and a drink.
"My mom has always been a special person in my life," said founder and owner Peter Tabibian, "so I wanted to make it easy for everyone to do something nice for their mothers.
And after that posh, but too-small fancypants brunch you undoubtedly brought her to, Mom might be craving something more substantia... right?
Participating locations are at 4321 Wisconsin Ave. NW and 1101 4th St. SW.

Now maybe Mom will finally admit you're her favorite. (Like you didn't already know.)