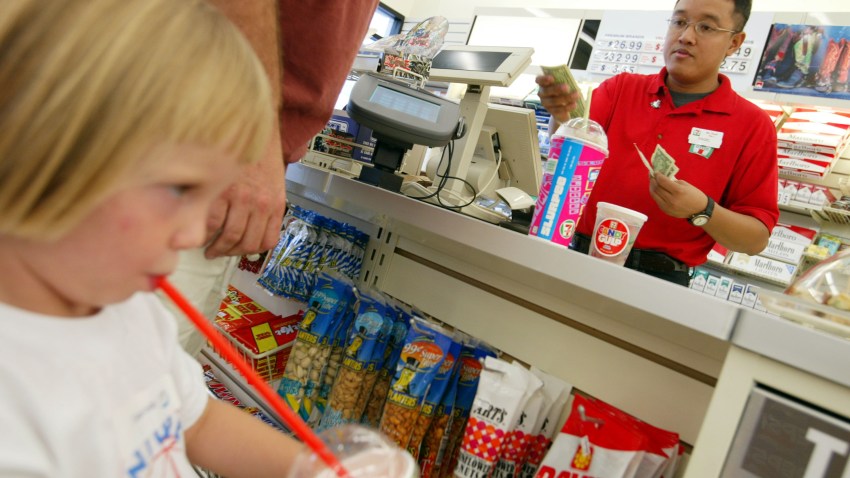 Wednesday is 7/11, which makes it 7-Eleven's 85th birthday and, more importantly, Free Slurpee Day!
Get your free 7.11-ounce Slurpee between 11 a.m. and 7 p.m. (Sensing a theme yet?)
You can also catch a movie at a nearby Cinemark and get your free Slurpee there between 7 and 11 p.m.
If a brain freeze isn't enough, you can also head to Six Flags with the receipt from your free Slurpee, and pay $7.11 admission after 7:11 p.m. You can also get a wristband that'll let you enjoy an extra hour on certain thrill rides.
---
Check Out the Scene: Keep up with what's happening in the D.C. area anytime, anywhere. Follow us on Twitter and Facebook. Sign up for our e-mail newsletters.