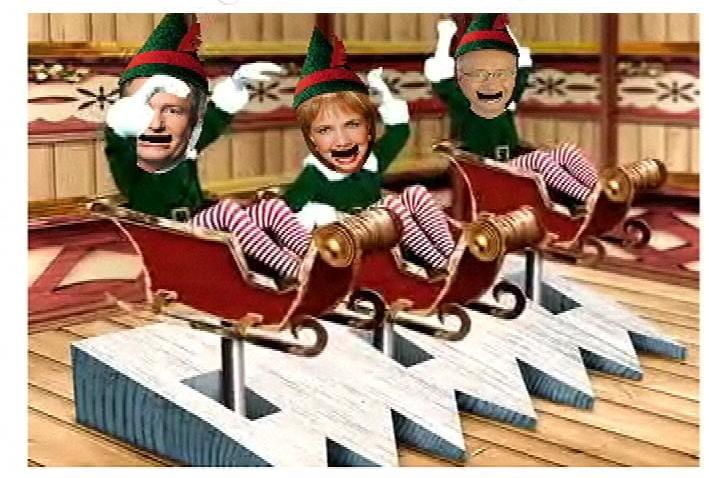 Need an idea for a last-minute Christmas gift? Well go elf yourself.
As in www.elfyourself.com.
Use the site to create a holiday greeting that you can e-mail to friends and relatives. It's easy to use. No fuss, no muss and free. Just upload your photos. The site does all the work creating your actual video. You can make a dance featuring up to five people using hip-hop, singing, disco, classic and country.
After you make the video you can e-mail it or watch it online for free for about 30 days. If you want to add it to your permanent DVD collection, pay $4.99 and download a file that you can use to make a DVD or put on your iPod or iPhone.
So to get an idea of what your video will look like, watch the News4 Today on-air morning team of Joe Krebs, Barbara Harrison, Tom Kierein and Jerry Edwards. We've never seen Joe move this fast before...