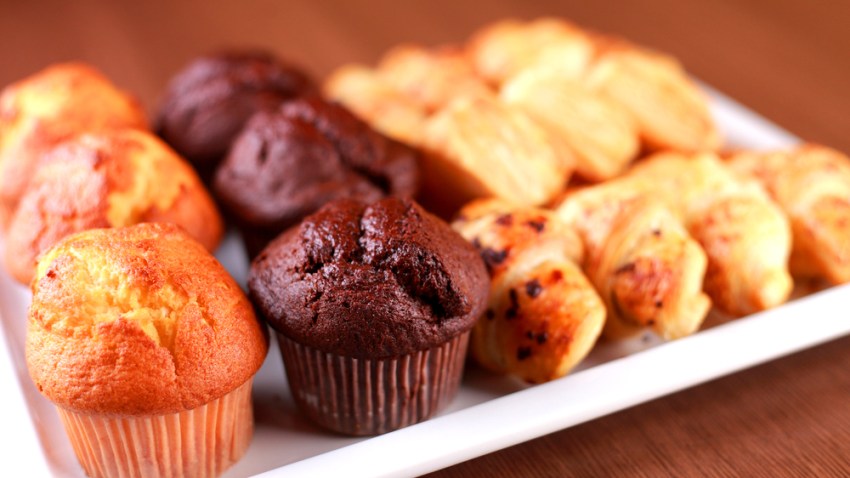 In an effort to stay relevant (not that we would ever, EVER speak poorly of cupcakes, because they are awesome), Red Velvet Cupcakery is giving out free muffins today between 8 and 11 a.m.

The new muffin line includes Nuts About Bananas, Scrumptious Apple Bran, and Bits of Heaven (a chocolate chip muffin topped with strudel).

You can stop by either District location (505 7th St. N.W. and 2029 P St. N.W.) or 11939 Democracy Drive in Reston, Va.
Make sure you pick up about 50 extra for us, too, OK? Thanks.
---
Let's Go Around Town: Keep up with what's happening in the D.C. area anytime, anywhere. Follow us on Twitter and Facebook. Sign up for our e-mail newsletters and find out What You're Doing Tonight with texts delivered right to your mobile phone -- just text DCTONIGHT to 622339 to sign up. (Message and data rates may apply.) Don't forget our iPhone app!