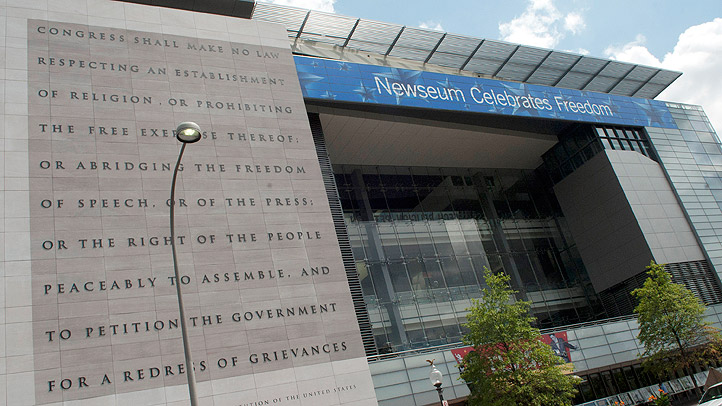 The Newseum will offer free admission to all visitors on Saturday and Sundday, Sept. 10 and 11 this year.

The museum features numerous 9/11 artifacts, including a 31-foot section of the broadcast antenna from the north tower of the World Trade Center, a piece of limestone from the Pentagon, and a piece of the fuselage of Flight 93.
You can also view 127 different newspapers' front pages from Sept. 12, 2001, and see "Running Toward Danger," a short video produced by the Newseum that tells the stories of journalists who covered the attacks.

On Sept. 2, the Newseum will debut an expansion of its FBI exhibit, focusing on the agency's role before and after the terrorist attacks. And on Sept. 7, new digital kiosks will be added to the Newseum, which visitors can use to share their personal experiences from the day of the attacks, and how their lives have changed since then.

You can get your tickets online, or at the museum on Sept. 10 or 11.
---
Check Out the Scene: Keep up with what's happening in the D.C. area anytime, anywhere. Follow us on Twitter and Facebook. Sign up for our e-mail newsletters. Don't forget our iPhone app!