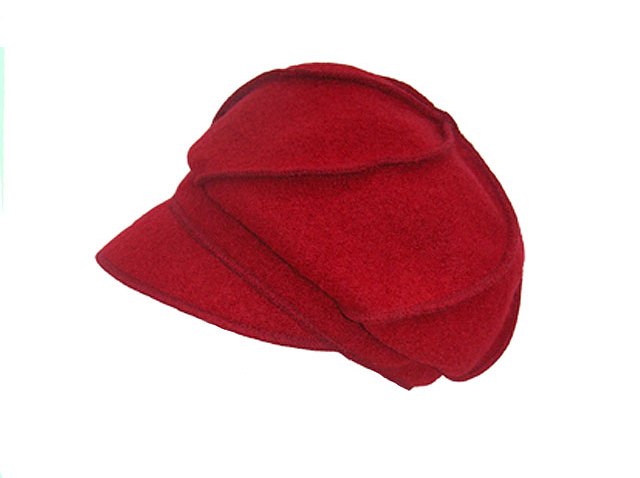 Four Faves:
Lillie & Cohoe "Mercedes" Hat, $125
Proper Topper (1350 Connecticut Ave. N.W.)
To stand out in a sea of dark peacoats, head off the doldrums with a bright pop of color. Also available in teal and brown.

Slouchy Ribbed Hat, $48
Natalya1905, Etsy.com
Go big or go home! Natalya1905 has a variety of hand-knitted, oversized, slouchy wool hats to fend off the shivers.



Tweed Ribbons Fedora, $38
Anthropologie (3222 M St. N.W.; 5406 Wisconsin Ave. N.W.; Tysons Corner, McLean, Va.)
There's ribbons. Made out of tweed. Wrapped up to form a fedora. Seriously, what else do we need to tell you here? (Bonus: You'll be ready way early for this year's Tweed Ride.)



BDG Military Cap, $24
Urban Outfitters (737 7th St. N.W.; 3111 M St. N.W.; Tysons Corner, McLean, Va.)
The military trend was more a look for fall, but at just $24, this cap is a bit hard to resist. The knotted leather cord across the brim offers just a bit of embellishment to an otherwise simple style. We approve.


---
Do Not Want:


Marc by Marc Jacobs 'Glove Love' Knit Hat (now $59, was $99)
Bluefly.com
Look, we try to be positive. There are so very many great hats out there right now. But, really, Marc Jacobs? This looks like someone's grandma got drunk on cooking sherry and mixed up her knitting patterns. It's on sale for a reason -- no one is gonna drop a Benjamin to wear fingers across their foreheads. And for that matter, we hope no one buys it at the sale price, either.