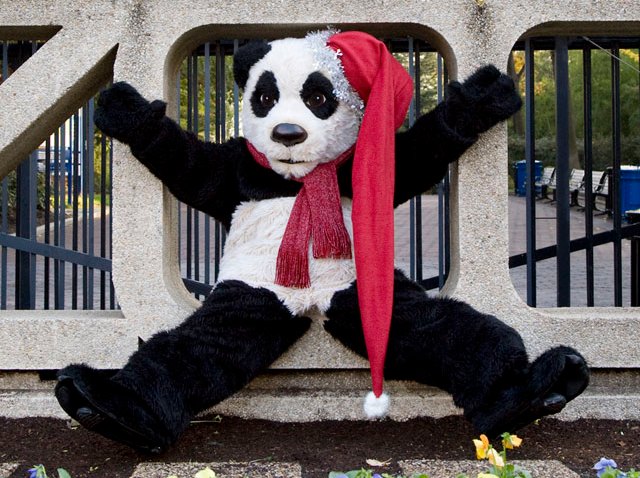 Friends of the National Zoo just gave you an early Christmas present: free ZooLights!
Normally the annual holiday light display at the Zoo is a paid event, but not this year. The nightly event will be free throughout the holiday season. (Last season it was $5 per FONZ member and $8 for nonmembers.)
ZooLights runs December 3-5; 10-12; 17-23; 26-30 and January 1 from 6-8:30 p.m.
While entrance to the Zoo is free for the light show this year, parking is not. It will cost you a flat rate of $8 for FONZ members and $15 for nonmembers starting at 6 p.m. But the Zoo is close to several stops on the Red Line, so Metro is probably your best option anyway.
Each week of ZooLights will highlight a different animal house or area of the Zoo, including special animal demonstrations and zookeeper talks. The schedule:
Week 1: Reptile Discovery Center
Week 2: Great Ape House
Week 3: Kids' Farm
Week 4: Small Mammal House
Week 5: Keepers Nights
And, of course, there's Panda Claws. Keep an eye out for him around the city this holiday season. It may be worth your while...
For more information on ZooLights, visit www.fonz.org/zoolights.