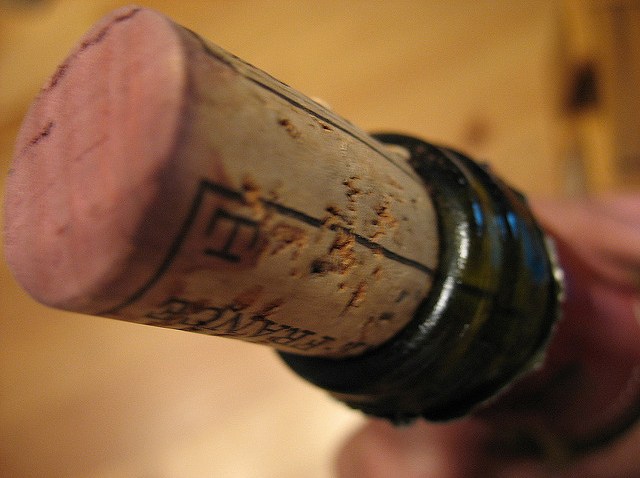 Theo Rutherford, wine director at Fiola in downtown Washington, presents tips on becoming a wine connoisseur, or at least being smart enough to impress your friends at your local watering hole...
---
While walking through the bookstore the other day, I passed by a book that normally gives me little reason to pause. But I am working on a new wine list for Fiola, so I was intrigued to see what the author of 1,001 Wines to Taste Before You Die had to say.
Flipping through the book, I noticed that most of the wines were insanely expensive and hard to get. That, coupled with the fact that there are 1,001 of them, makes the challenge implied in the book title a little unfeasible.
Look at it this way: According to the World Bank, the average life expectancy in the U.S. is just shy of 79 years. You are able to drink for 58 of those years given that the legal drinking age is 21. So, you would have to drink 17 of these wines a year to taste them all. Doesn't seem too likely to me especially when some of these wines cost north of $3,000 per bottle.
So, I'm going to make it easy. I have put together a list of five wines you should try within the next year, and ones that won't prevent you from paying the mortgage or saving for your kid's college education.
Champagne
I know it may sound trite, but there is nothing like a good glass of champagne. It is so delicate, and yet it has enough power to stand up to anything -- a toast to newlyweds, to pair with food, or in celebration of a championship victory (think spraying team members down after the win).
The great part is that you don't have to buy one of the big names to enjoy a great product. While it certainly is fun to drink Dom or Cristal, there are so many others to try. So lift a glass of bubbles and make any day an occasion.
Try the Jaquesson 734 for a great bottle.
Chablis
I know I am setting myself up for criticism on this one, but hear me out.
I understand that for the longest time Chablis has had a terrible reputation, and for good reason. It was known as a really cheap and equally bad white wine.
However, there is an effort among the producers in the region to show the world that Chablis can actually deliver a good product.
These wines, made up of 100 percent chardonnay, are high in acid and have crazy minerality, due to the soil in which they are grown, which is riddled with fossilized oyster shells.
For this reason, a good Chablis can be heaven with any sort of seafood. When summer is in full swing, these are perfect.
Try Jean Marc Brocard for a great, inexpensive wine.
Brunello di Montalcino
No wine has a greater soft spot in my heart than wine from Tuscany. In my time studying abroad in Florence, I fell in love with the wine, and none more so than Brunello.
This wine, which is 100 percent sangiovese, has incredible potential to age, but is some of the most interesting and beautiful wine I have ever had. The lush sour fruits and gritty quality plead for good food, and the silky finish makes you go for a bit more.
There are so many great producers and some can be insanely expensive. However, there are some bargains out there, so keep your eyes open for them.
For an affordable option, look at the wines from Frescobaldi.
Gigondas
In a previous article, I spoke of my love for grenache. Well, I speak of it again. Grenache is one of my favorite grapes, and one that doesn't get a lot of attention.
It is earthy and leathery, while having really great dark fruit flavors like plums and currants. The region most known for their grenache is the Rhone Valley in France.
In the Rhone, the most famous region for grenache is Chateauneuf du Pape. These wines tend to be extremely high priced and are sought after by collectors the world over.
However, not too far away is Gigondas region. These wines, which are typically 100 percent Grenache, are significantly less expensive, extremely good, and can been opened right now. So not looking to invest and wait? Grab a Gigondas.
Try the Domaine Raspail-Ay.
Madeira
I find Madeira to be one of the most unappreciated wines in the world.
Madeira is a desert wine, the characteristics of which were discovered accidentally by Spanish explores. During their voyages to the New World, they carried with them wine from the island of Madeira.
Over the course their journey, the wine would slowly heat up during the day and then cool back down at night, effectively "cooking" the wine. This process made for a sweet, caramel, floral wine that is the perfect way to end a meal. There is truly nothing like good Madeira.
For Maderia, try the Boston Bual by the New York Rare Wine Company.