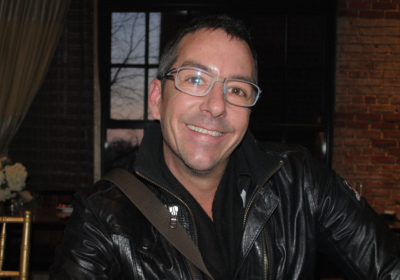 Michelle Obama took her first solo foreign trip as first lady last week, but she didn't travel alone. The stylish first lady also took along her local make-up artist, Carl Ray, who is the resident talent at the Four Seasons Hotel in the District.
"The trip was wonderful and the first lady is amazing," said Ray, now back in Washington. "Her first solo trip was historic and memorable. She is and looked beautiful!"
The make-up artist to the stars -- who has styled celebrities such as Kerry Washington, Theresa Heinz, Melinda Gates and Desiree Rogers -- was one of the few chosen ones to travel exclusively with the first lady.
Obama also brought some flare to her foreign wardrobe. She sported jewelry from local designer Monique Pean, who was honored at Fashion Group International Eco Chic fashion reception in Washington, D.C. last night.
The first lady donned fossilized woolly mammoth earrings and sustainable hand carved gold cuffs to compliment her blue floral frock when she arrived at Benito Juarez International Airport in Mexico City.
Both designers had to remain mum on the details of their trip with the first lady for security reasons.