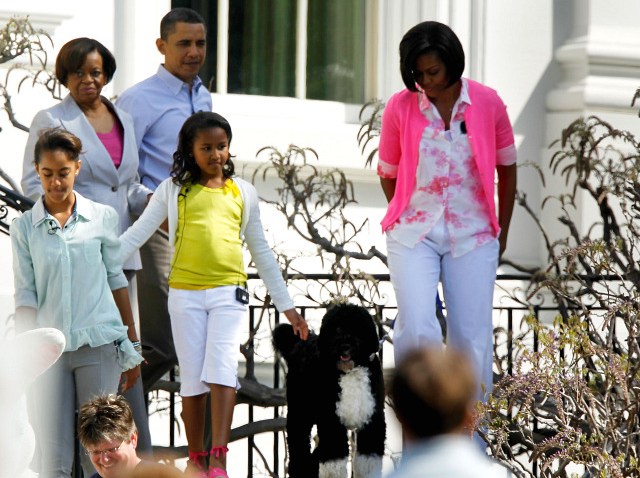 Living in the White House is one thing. But Malia and Sasha Obama are having yet another childhood experience their grandmother didn't. Marian Robinson didn't have a dog growing up. Neither did her daughter, first lady Michelle Obama. But Malia and Sasha were promised a puppy by their father on election night, and they brought home Bo in spring 2009.

Now Robinson says she loves the curly-haired Bo "almost like a person." While speaking to a group of schoolkids, she told them that she thinks Bo is "precious."

Robinson was chatting with a hundred pre-kindergarten through third-grade students Thursday. She answered the kids' questions after reading to them during an Education Department-sponsored story hour.
Copyright AP - Associated Press