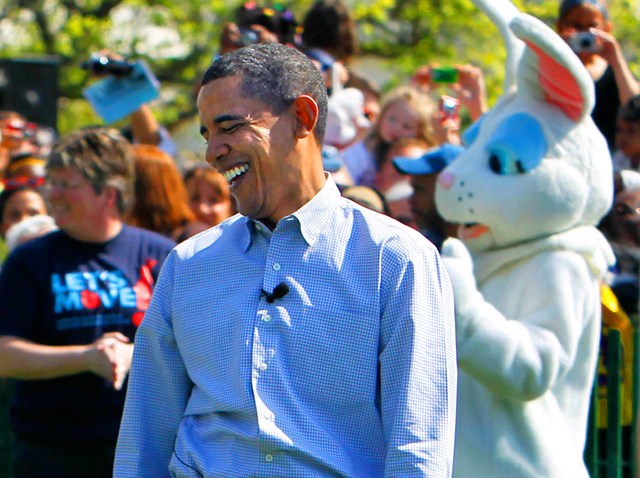 Thousands of lucky families and celebrities are gathering at the White House for the annual Easter Egg Roll.
NBCWashington.com is live-tweeting the event from the White House Lawn. For the latest tweets, follow @dcscene.
"Ready, Set, Go!" is this year's theme. It's first lady Michelle Obama's initiative to fight childhood obesity. Kids are not only rolling and painting eggs; they're participating in activities that teach them to lead healthy and active lives.
While the children played football, yoga, basketball and tennis, they had the chance to hear and watch Sara Bareilles and Justin Bieber perform. Also, the cast of the hit TV show "Glee" was in attendance. The star-studded guest list continued with Oscar-winning actress Reese Witherspoon, Harry Potter creator and author J.K. Rowling and Olympic gold medalist Apolo Ohno.
The Easter Egg Roll has been a staple in Washington since 1878, when President Rutherford B. Hayes was in office. The day centers on children racing to push colorful eggs to the finish line with wooden spoons. The White House will provide 14,500 hard-boiled and dyed eggs. Plus 4,500 will be left for kids to color at a dyeing station.
Guests received tickets through an online lottery system. The White House handed out 3,000 tickets to local students and 4,000 tickets to military families. The White House also said 250,000 tickets were requested and that 30,000 people from all 50 states were in attendance.
Copyright AP - Associated Press