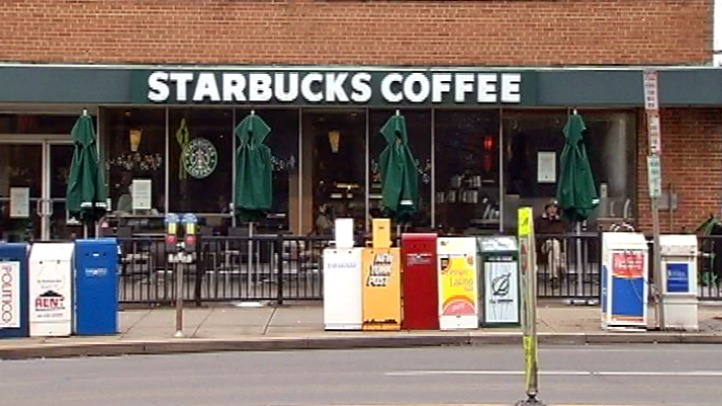 Do you have some fuzzy memories of a time when there wasn't a Starbucks on every corner?

Terrifying to imagine, right?

Just try: The very first Starbucks on the East Coast, which opened at 3430 Wisconsin Ave. NW in March 1993, is about to close its doors -- shoving us back into those dark, dark days (or it would be if there weren't at least two others in easy walking distance).
Marvel at the quaintness of this press release from Starbucks (emphasis added):

Starbucks' D.C. entry establishes Starbucks Coffee Co. as a truly national retailer and brand, marking another passage for the company toward the long-term goal of bringing Starbucks coffee to every major city in North America.

"The sophisticated taste of Washington customers, coupled with the steady growth of Starbucks' direct mail business in the D.C. area, compelled us to select Washington as our first East Coast city," stated Starbucks Chairman and Chief Executive Officer Howard Schultz. "It is with great excitement and tremendous anticipation that we introduce the unparalleled quality of our product and service directly to Washington, D.C., and the surrounding areas of Maryland and Virginia."

At the time, this "Starbucks Coffee Co." had 190 stores in five states, plus Vancouver. (Today there are about 19,000. We still want more.)
The sacred D.C. coffee location, in a two-story shopping center, will close Sunday, Jan. 29 because the property owner has started renovating the building, WTOP reports: "Starbucks says it will reopen upon completion of the new Cathedral Commons Center, which will be anchored by a new Giant supermarket."

OK, fine, we'll wait. We just hope that new Giant has a Starbucks inside it, too.
---
Check Out the Scene: Keep up with what's happening in the D.C. area anytime, anywhere. Follow us on Twitter and Facebook. Sign up for our e-mail newsletters.